Conventional sublimation printers are expensive to purchase and require high maintenance, as their ink kits are so pricey. Thus, if you are on a budget but don't want to compromise on the sublimation quality, then a viable option is to convert an Espon printer to a sublimation machine.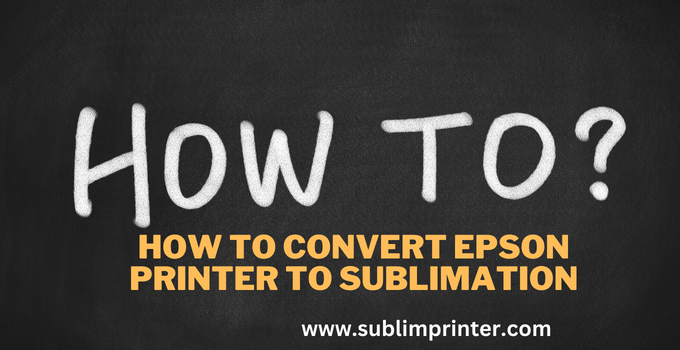 Since sublimation printers are so costly, making a printer suitable for sublimation can help you reduce overall expenses. Check out the following context if you want to know how to convert Epson printer to sublimation.
Epson features a comprehensive range of printers; therefore, each type of printer has a different method for conversion to sublimation. Thus, to make it easier, the transformation of different kinds of Epson printers has been discussed individually.
Types of Epson Printer for Sublimation Conversion
Not all Epson printers can be made eligible for sublimation. The following are a few categories of Epson printers that you can convert to sublimation.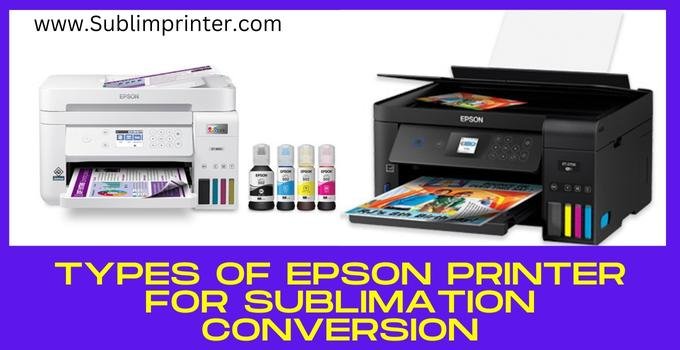 Conversion of Epson EcoTank Printers
Conversion of Epson Large-Format Printers
Now that you know which Epson printers are suitable for sublimation, it is time to analyze their subliming conversion procedure.
Conversion of Epson EcoTank Printers
Epson EcoTanks are the most affordable type of printer in the entire range. They produce no paper waste, and their interface is much better than the other types. Unlike other Epson printers, these are incredibly inexpensive and more manageable. Thanks to their specifications, EcoTank printers are considered ideal for sublimation conversion.
However, the sublimation conversion procedure varies for newly bought and used EcoTank printers. Thus, for proper acknowledgment, it is crucial to discuss them separately. First, let's look at the conversion process for newly bought EcoTank printers.
Newly Bought EcoTank Printers
Since the new EcoTank printers have never been subjected to printing, they are ideal for sublimation conversion. In fact, it would be apt to say that the lesser a printer is used, the better it can be used for sublimation. Since the printer is brand new, you don't need to undergo additional steps.
You can make the EcoTank printer suitable for sublimation by injecting sublimation inks into the printers' tanks. You will require the following items to make the newly bought printer ideal for sublimation.
Sublimation Ink (i.e., Hiipoo Ink, InkOwl Sublimation Ink, etc.)
Sublimation Paper
Sublimation Blanks
A Heating Source
After filling the tank with sublimation ink, heat the printer with the heating source. Ensure that the sublimation paper you use is of good quality; otherwise, the paper might get burned, or the sublimation quality will be affected.
Used EcoTank Printers
The conversion of EcoTank printers to sublimation is quite different for used EcoTank printers. Such printers have been used before for printing; therefore, making them suitable for sublimation is quite challenging. But contrary to what some people think, it is indeed possible to convert a used EcoTank printer to a subliming device.
All you have to do is ensure the proper conversion steps implementation. You will require the same sublimation items as before. But the difference is that this procedure will comprise a few additional steps, as the tank had already been injected with printing ink.
First, you must check whether the printer is working aptly. Printers that have not been used for a long time are often damaged. Thus, ensuring the functionality of the printer is a mandatory step. You can check it by inspecting the printer's nozzle and determining whether the printer head works fine.
Next, remove every printing essential from the machine, including the paper trays. Then comes the most crucial step of this conversion process, i.e., removing the printing ink from the tank. Indeed, it won't be an easy task and will be pretty complex. But the easiest and quickest way to do so is to flip over the printer's tank.
However, this process can be quite messy; thus, flip it over an arrangement of newspapers or a bucket for further convenience. Flip the printer several times from different sides to ensure the complete removal of the ink. But one thing you must remember is never to pour water over the water; it will damage the machine.
Once the ink is poured out and the tank is thoroughly cleaned, inject the sublimation ink into the tank. After that, turn on the printer and run it on power-cleaning mode. Now connect the printer to the heating source. After that you have done so, your printer will be ready for sublimation.
Conversion of Epson Large-Tank Printers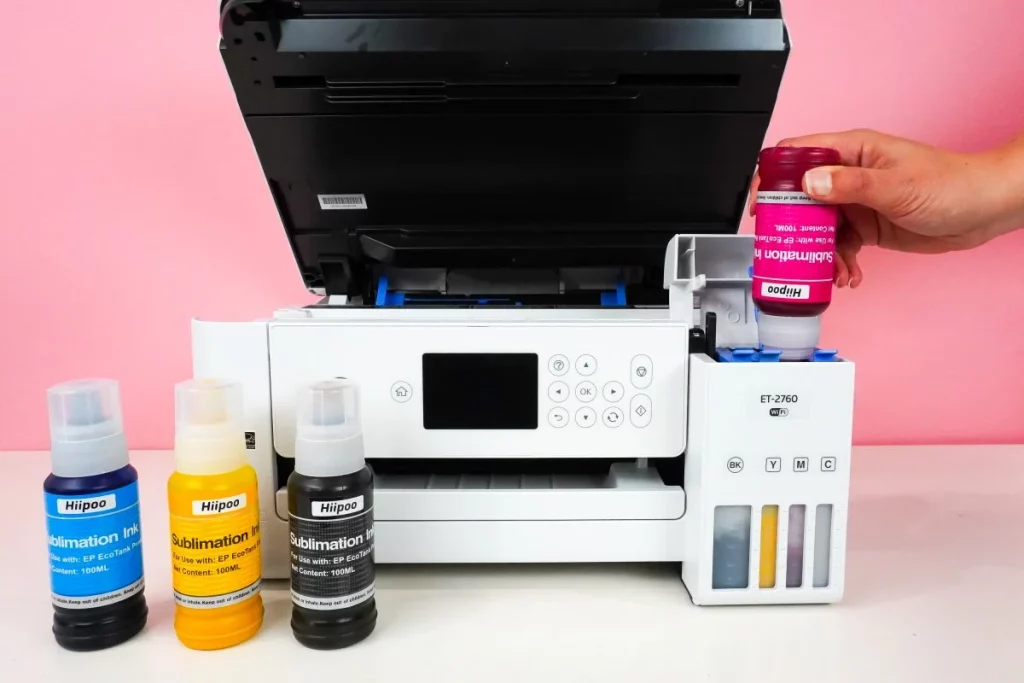 Epson also features a few large-tank printers, such as R3000, StylusPro, and SureColor. Like EcoTank, these printers can also be made suitable for sublimation. But the process for its conversion to sublimation is pretty different from the previous category of printers.
Brand-new printers are easiest to convert to sublimation. All you need to do is to pour the sublimation ink into their tanks and connect the printer to the heating source. After that, your printer will be all-set for performing sublimation tasks.
Also Read: How to Convert HP Printer to Sublimation Printer
But if your Epson large-tank printer is used, you first need to get the ink out of the printer. Since the tanks for these printers are more enormous than EcoTank printers; therefore, you will have to opt for a more efficient way to remove the ink.
You can use purge fluid to remove the printing ink from such tanks. First, you should flip it over a bucket like the previous printers. Then to remove the remaining ink, flush the tank with purge fluid. Let the liquid sit in a tank for a minute or two. Then swiftly shake the tank and pour out the fluid from the tank. You will need to repeat the process until the tank becomes clear.
After you have removed the ink, fill the tank with sublimation ink. Next, immediately turn on the printer and switch on its cleaning mode. Once you have implemented these steps, your printer will be all set for subliming tasks.
Conclusion How to convert Epson printer to sublimation
Contrary to certain acclaims, the process for How to convert Epson printer to sublimation is reasonably straightforward. And the same statement is also true for EcoTank large-Tank printers. All you must do is appropriately implement the instructions.